Holly Springs NC Stork Yard Sign
Holly Springs, NC area yard stork sign! IT'S A BOY for this Apex, NC area family and we were thrilled to help them celebrate with this stork sign yard rental!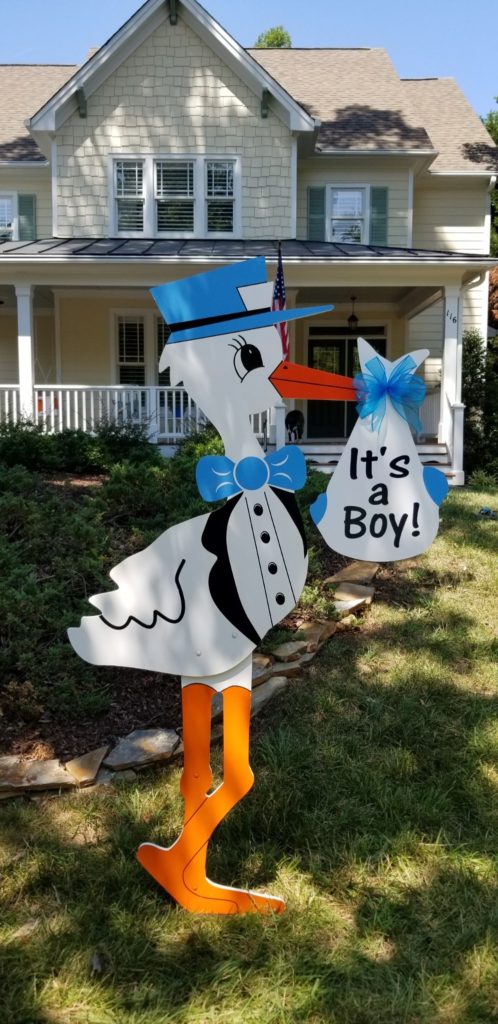 It's a Boy! We're loving this beautiful classic stork sign in Holly Springs, NC!
We were excited to help celebrate with this sweet family as they welcome their new addition in the Apex, NC area!
What a fun way to announce IT'S A BOY with a stork yard sign!
Thank you for choosing Sandhills Stork Lady for your Apex, NC area birth announcement stork sign! We have a variety of yard signs for celebrating birthdays, new babies and more!
We proudly deliver yard signs and stork signs to Apex, Holly Springs, Pittsboro, Fayetteville, Raeford, Pinehurst, Sanford and most nearby towns! Call us at 910-723-4784.